SIT "Green Paper"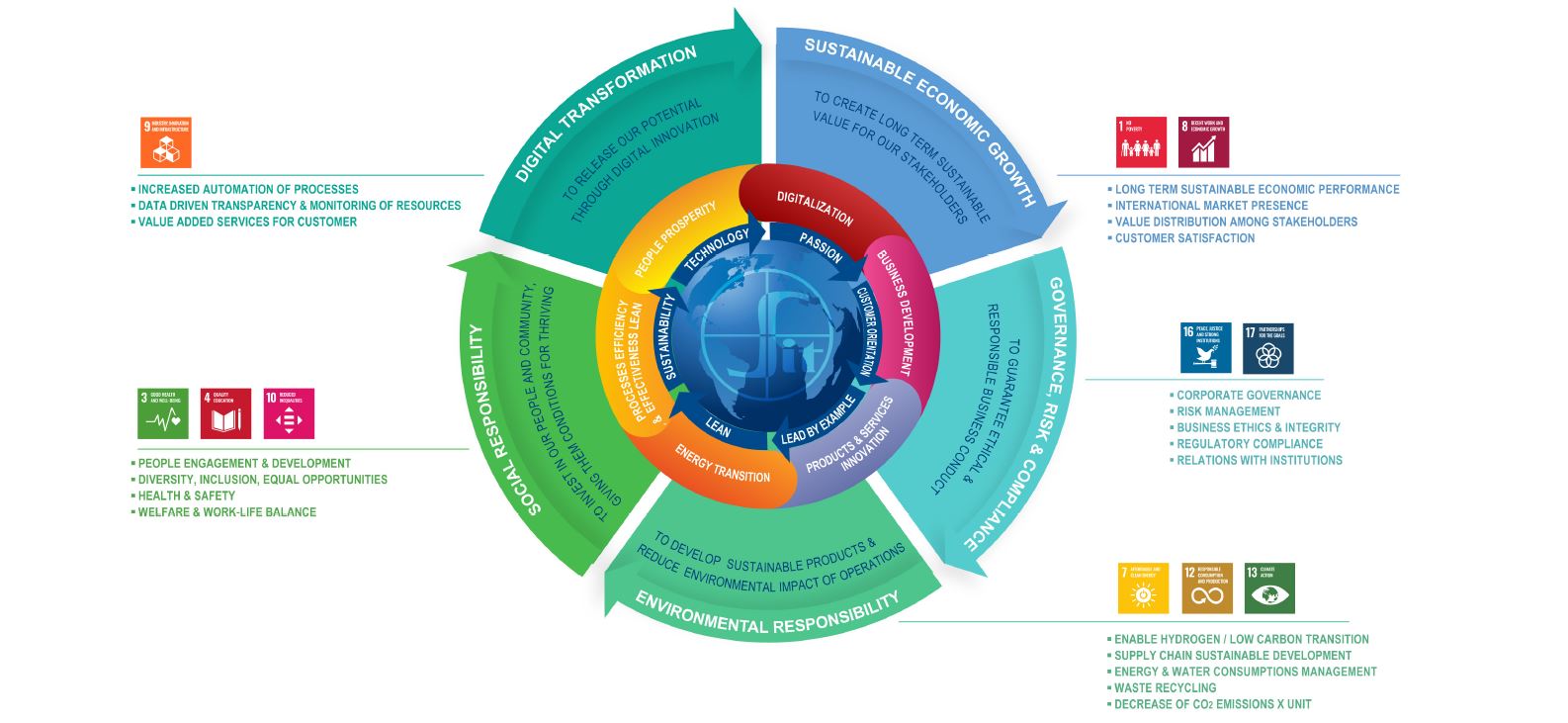 The GreenPaper is the synthesis between the United Nations' SDGs and the key pillars of the Sustainability in SIT.
The "Green Paper", is the Sustainability manifesto of SIT, built from the renewed Mission and Vision of the group and the values ​​connected to them. These dimensions have been crossed with the guidelines of the group's Strategic Plan: business development, product and service innovation, support for the energy transition, greater efficiency and effectiveness of company processes from a "lean" perspective, prosperity of human resources and the community , digital transformation.
From this point of view, the corporate functions linked to Business Development and Strategic Marketing, the Research and Development Departments and Operations, which are the main players in the group's sustainable development, play a fundamental role, supported by "transversal" and " enabling ": Human Resources, Administration, Finance and Control, Governance, Digital Transformation.
Defining ESG objectives means interacting constantly with all the stakeholders of the company who are fundamental in structuring the Manifesto, in connection with the materiality matrix.
The Green Paper is structured consistently with all the dimensions just mentioned, and made up of 5 "Sustainability Pillars". Two further development points have been added to the characteristic dimensions of ESG issues: the creation of long-term sustainable value for all stakeholders and constant tension towards digital transformation and innovation.
Finally, the Green Paper contains a specific "mission" for each of its pillars, the main commitments of the company in the ESG field and a connection of the latter with the ESG objectives of the UN 2030 Agenda.
The circular and "rotating" shape of the Green Paper is designed to convey the idea of ​​a constantly evolving context and the transversal interaction of all the factors involved.